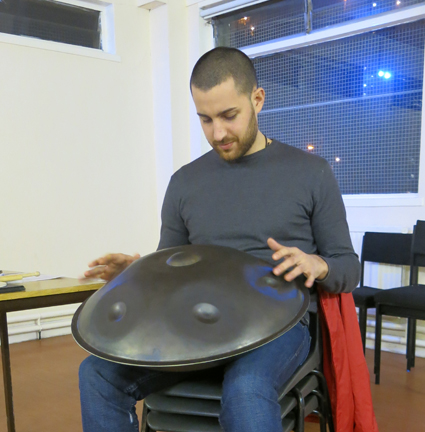 A big thank you to Enrico Tonazzo over from Italy and learning the snare drum with the drummers, who brought along his Hang to give us a demonstration of this wonderfully relaxing sound.
Enrico performed a few of his own compositions which created a real chill out zone for the drummers! It was difficult to go back tae our own ratatat after that!
A welcome diversion for a bit of an evening and a sound which we may even look to incorporate in some way in a set of some sort.